Mitt Romney: politics or reasonable conclusions?
By Anonymous - 3/2/09 - 11:27 pm
Mitt Romney had a few things to say at CPAC about the performance of the stock market under Barack Obama, implying that the market loses since his inauguration are due to his policy proposals as opposed to the financial crisis George Bush and Congress left him with.
Listen to Mitt and tell me if you think his conclusions are justified based on the data. For example, does his explanation account for the market loses under George Bush?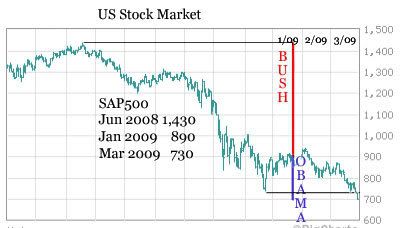 For bonus points, answer the question of why this business genius has not volunteered his time and experience like the nations best economists to contribute to the public dialogue with serious policy proposals.