NJ Gov Christie stumps for Sen. Scott Brown in Boston
By Anonymous - 3/6/12 - 3:07 am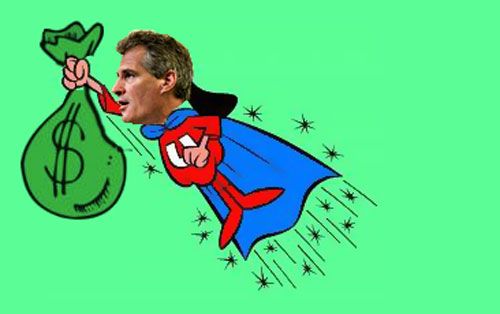 Masslive:
Ahead of a pricey Boston fundraiser dinner alongside New Jersey Gov. Chris Christie, Republican U.S. Sen. Scott Brown is drawing criticism for his record on issues directly affecting gay citizens.

The criticism comes as Christie, a popular Republican, recently made headlines by vetoing a bill that passed both houses of the New Jersey legislature which would have allowed same-sex couples to wed in the Garden State.

Gay rights are one issue that Brown and Elizabeth Warren, his chief Democratic opponent in the U.S. Senate race, seem to hold differing views of.
Inexplicably, Gov Christie said the state legislature should not be passing laws like marriage equality, and that the question should be put to a popular referendum. Beyond that, Gov. Christie choose not to discuss the reasons for his decision to veto the bill. Many see through his claim that the legislature is the wrong democratically-elected institution to pass law -- well marriage equality law anyway. God knows conservatives think courts should not make decisions about marriage equality based on the constitutional principle of equal protection under the law.
Christie's claim the legislature is the wrong institution is absurd. If not the executive, legislative or judicial branch of government, then Christie seems to be saying government can't legitimately decide if gay folks can legally settle down.
The story Republicans are telling is that Scott Brown is a moderate. They don't actually say 'moderate Republican' just moderate.
But Scott Brown sponsored a bill to allow employers to veto contraception coverage, and it may go further than that. It may authorize your employer to veto any aspect of health coverage he or she but not you, find immoral. Scott Brown voted to end the payroll tax cut. He voted against the extension of unemployment insurance. He voted against the jobs bill, three times. He voted against his own jobs bill! He also voted to weaken Wall Street regulation after the worst recession since the Great Depression. Scott Brown voted against the Lilly Leadbetter equal pay for equal work legislation.
Scott Brown is no moderate.
Here is more info on Scott Brown's voting record.