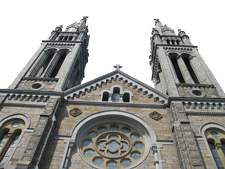 Questions about Kennedy and Catholicism
Q. Doesn't the church prohibit so many speakers at a funeral?
A. Yes. The Archdiocese of Boston guidelines are quite clear, reading, "only one speaker, a member or a friend of the family, may speak for not more than five minutes in remembrance of the deceased.'' Other speeches are supposed to take place during a wake.