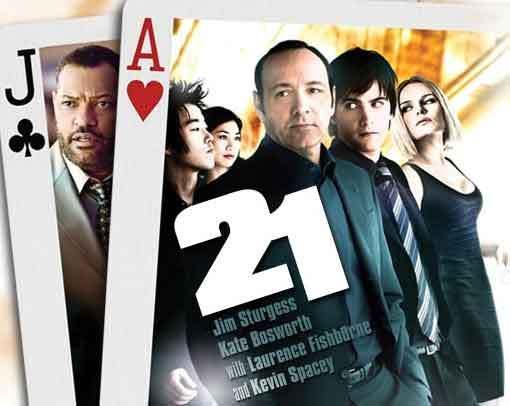 21 is out on DVD. The film is based on the nonfiction best-seller Bringing Down the House: The Inside Story of Six MIT Students Who Took Vegas for Millions.
Struggling to come up with his MIT tuition, Ben Campbell (Jim Sturgess) turns to one of his professors (Kevin Spacey), who trains him and five fellow students to become card-counting experts, with the intent of swindling millions of dollars out of Vegas casinos. You can watch some scenes on the website here.
If you've seen it, tell us if the movie does justice to the people it portrays at MIT; whether it takes reasonable liberties with the narrative presented in the book; whether it does justice to Boston - use Gone Baby Gone as your measuring stick, yeah I know it's a high bar.