By adamg on Mon, 02/21/2011 - 10:39am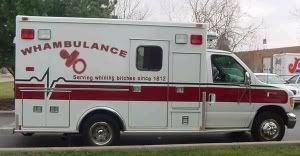 Wah, poor Howie Carr is upset Scott Brown went to "60 Minutes" to shill his book instead of to him.
Wah, poor Mike Andelman at the Phantom Gourmet is upset a hostess at Grill 23 wouldn't seat him and his fellow Phantom Gourmet'er before the dining room opened:
It's 5 o'clock, and guess what, if the owner of Grill 23 was standing next to this dumb hostess, this moronic hostess who was just getting her, uh, jollies off by sticking to the rules of her little brochure in a little binder, this little monkey, her only job is to look at this binder and say don't let people in 'till 5:30. ...

Dan: Although in her defense she was good-looking apparently. I'd like to see a picture. Was she wearing yoga pants? These are things I want to know. I have a thing for hostesses.