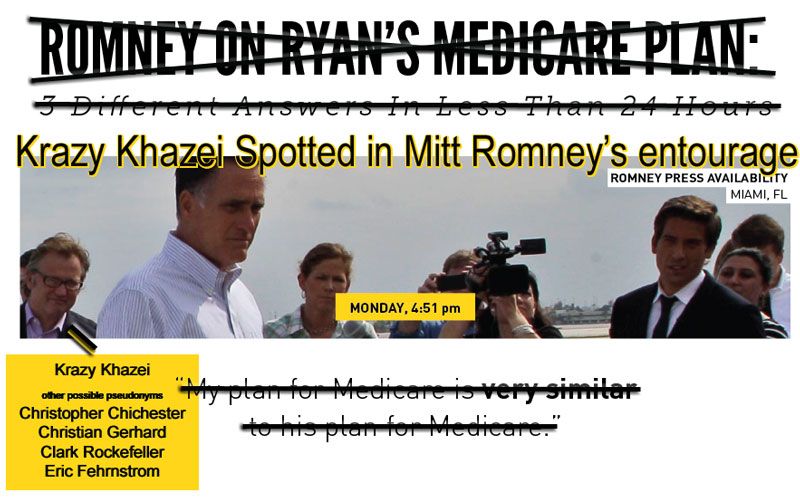 Who is Crazy Khazei?
August 25, 2011

For nearly a month, Democratic Senate candidate Alan Khazei has been mocked by a "CrazyKhazei'' Twitter account that pretends to represent his voice and offers sometimes-nasty statements about the news of the day.

"Just got back from sunny California,'' read one July 31 tweet. "Thanks to all the elitists there for donating to my campaign.''

Another read: "I promise not to join the National Guard. Unlike Scott Brown, I will spend all my time with real people in Washington.''

And a third tweet said: "I promise to devote all my time in office to making gay videos. Shame on Scott Brown for focusing on jobs!''

Now the author has been unmasked.

Eric Fehrnstrom - a senior campaign adviser to US Senator Scott Brown, the Republican whom Khazei hopes to challenge in next year's election - sent out a "CrazyKhazei''-type tweet Tuesday from his Twitter account.

[..]

The Khazei campaign called on Brown to denounce the tweets, demand that the Twitter account be closed, and apologize to the public.

"Instead of launching anonymous personal attacks against Alan Khazei, Senator Scott Brown and his team should focus their time and energy on growing our economy and putting Massachusetts citizens back to work,'' Emily Cherniack, Khazei's chief of staff, said in a statement.
Ad: