The Boston Herald published a campaign piece for Charlie Baker today in its Business and Markets section.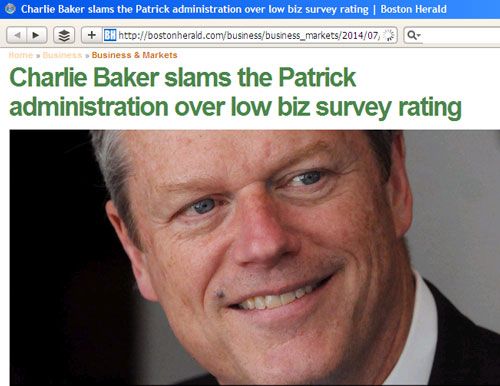 The Baker campaign may have called the Herald's attention to a survey of business owners, which is not a scientific poll, "by Thumbtack, a website that matches customers to businesses, and the Ewing Marion Kauffman Foundation" a conservative free-market "stink tank" that focuses on entrepreneurship and public school privatization.
The survey gave the state "a D+ for small-business friendliness and an F for its environmental regulations." The website that reports the scores says you have to contact the author to get information about the survey data and methodology.
Baker is quoted, "I was proud to help governors Weld and Cellucci cut taxes 27 times, reduce regulations." Baker seems to be bragging about tax cuts that left the Commonwealth under funded.
Though he runs as a moderate, Charlie Baker is making sounds like a low tax, no regulation, tea party Republican. The problem with those politics is that the tax cuts are for the rich, that repealing environmental protections allows industry to pollute our communities, and that when you cut taxes, you under fund early education, environment and recreation, higher education, transportation, water system, economic development, state aid for district K-12 education, local aid to invest in out cities and towns, and public health.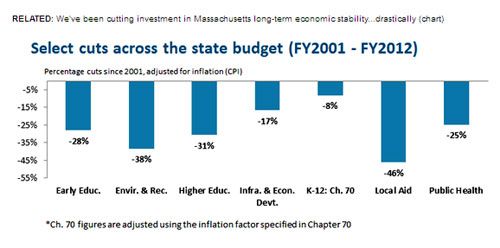 The Herald reports it sought a response from state government: "A spokesman for the.. Office of .. Economic Development declined to comment on the survey and Baker's remarks, but pointed to the University of Nebraska, which in 2012 ranked Massachusetts first in its State Entrepreneurship Index, and the U.S. Chamber of Commerce Foundation, which this year ranked Massachusetts ninth in economic performance and sixth in the technology and entrepreneurship category on its Enterprising States Dashboard."
Wow, I didn't know Massachusetts ranked #1st in University of Nebraska's State Entrepreneurship Index or that we ranked 9th out of 50 in the U.S. Chamber of Commerce Foundation's economic performance ranking, and 6th out of 50 in the technology and entrepreneurship category. I wonder if this success has something to do with the investments we make in education and the middle class.
The harsh fact is that 95 percent of all income growth between 2009 and 2012 went to the 1 percent, thus 99% of Americans shared 5% of new income. This economic situation is not an act of god, it is a result of decisions made in Washington over the last 30 years. We don't need tax cuts, we need leaders who will enact policy that builds a strong and prosperous middle class, and that lifts the poor by investing in them and their futures.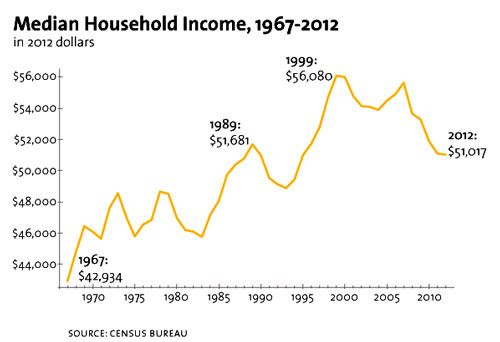 Here's one Massachusetts senator's take on "Five things we can do in Massachusetts to address the concentration of wealth and capital." And here's one US Senator from Massachusetts analysis of what happened to the middle class, and what we can do about it.
Baker concludes:"This survey should be an opportunity to fix what's broken and expand opportunity for those left behind after the last eight ears of one-party rule on Beacon Hill."
I don't see agreement on "what's broken." Baker will have to make a better case than a survey authored at a right-wing free-market think tank in Kansas City, Mo. that comes to a very different conclusion than the University of Nebraska and US Chamber of Commerce Foundation. Here's an idea Charlie, why do the rich in Massachusetts pay a smaller percentage of taxes than the poor and middle class? After you answer that question, tell us how you'd fix it.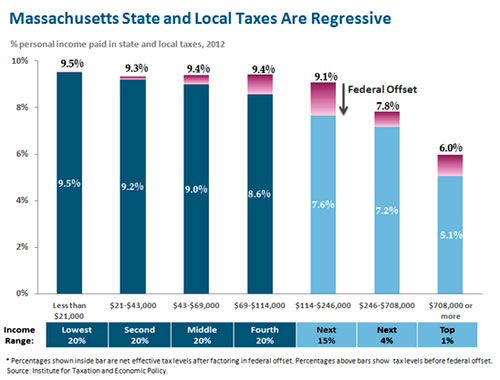 With regard to Charlie Baker's "eight years of one-party rule on Beacon Hill," I cannot understand why Charlie would want to call attention to the fact that for at least eight years voters have not been interested in what Republicans are selling and that's after 16 years of Republican governors from 1991 to 2007 (if you can count the last two years of Mitt Romney's governorship when he traveled the US campaigning for president and disparaging us as a bunch of vegetarians. If felt better when I learned he hated 47% of Americans as takers and not just Massachusetts residents.)
In the spirit of Uncle Buck, I'd like to make a suggestion to Charlie Baker: Take this quarter, go downtown, and have a rat gnaw that thing off your face. Good day to you.